This blog post has been compensated by Collective Bias, Inc. and its advertisers, Bigelow Tea and Truvia. As always, all opinions are mine. #SweetWarmUp #CollectiveBias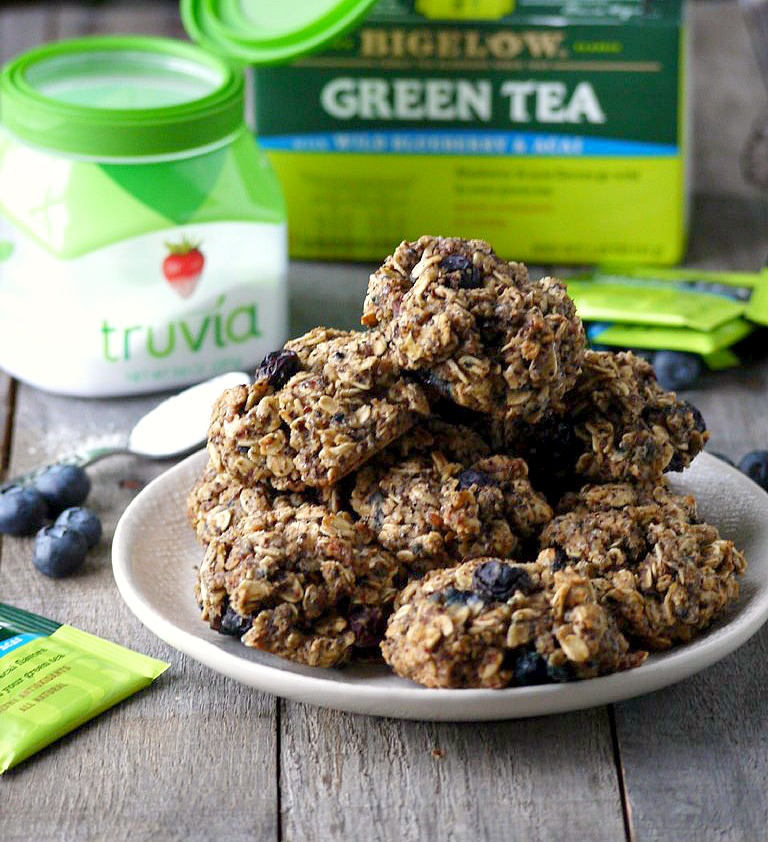 Lately, guys, I've been craving sweets. A little bit of dark chocolate almond milk, cookies, candy – basically all the stuff I never think twice about when I'm not pregnant. You all know I'm expecting a boy, and I thought that when expecting a boy most women crave salty and sour foods. Girl = sweet, boy = salty. But I've been craving sweet and salty at different times throughout this pregnancy – sometimes in the same dish!  The only problem is my midwife practice does not want us loading up on refined sugar (duh).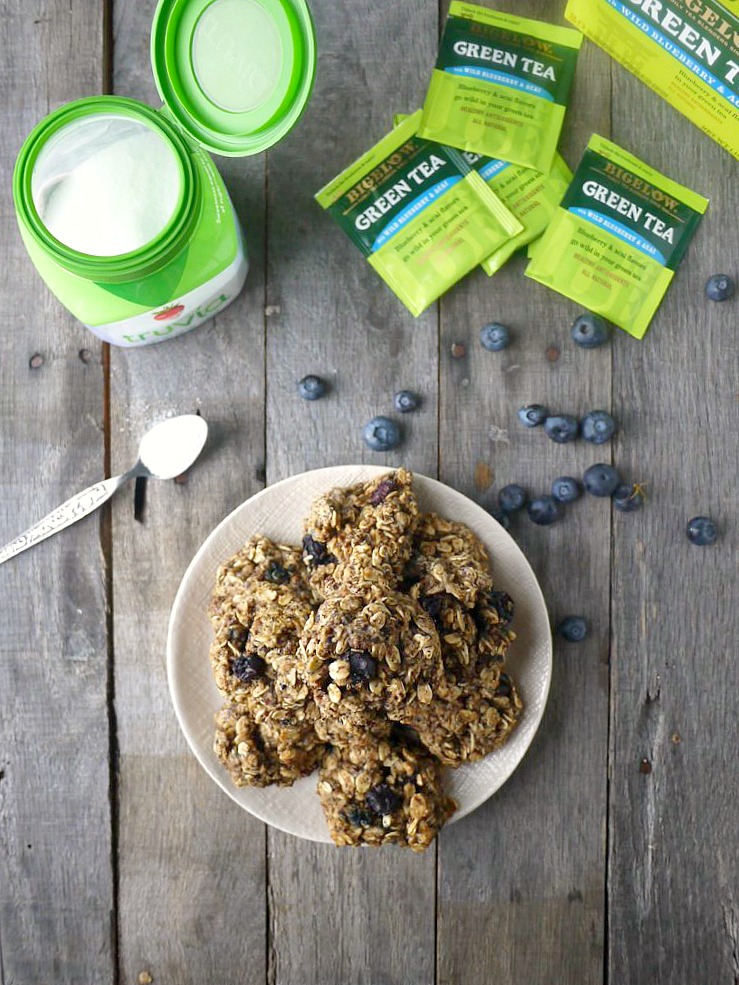 I get it. Refined sugar = bad for your body. Plus, I don't need the little one doing a jig in my tummy all night long because I've given him a sugar high. So, I've tried to tamper down on my sweet cravings. But, every so often, I need to sweeten up my life, and, when the cravings hit, I do everything I can to use natural ingredients and spices rather than just loading up on sugar, fat and salt.
That's where Truvia comes in, along with some of my other favorite natural sweeteners: applesauce, maple syrup and honey. I often use applesauce in place of sugar in recipes but sometimes you really need that dry sugar texture in your baked goods, and Truvia works perfectly because it looks and acts like sugar but it's a natural, zero-calorie sweetener made from the sweet leaves of the stevia plant.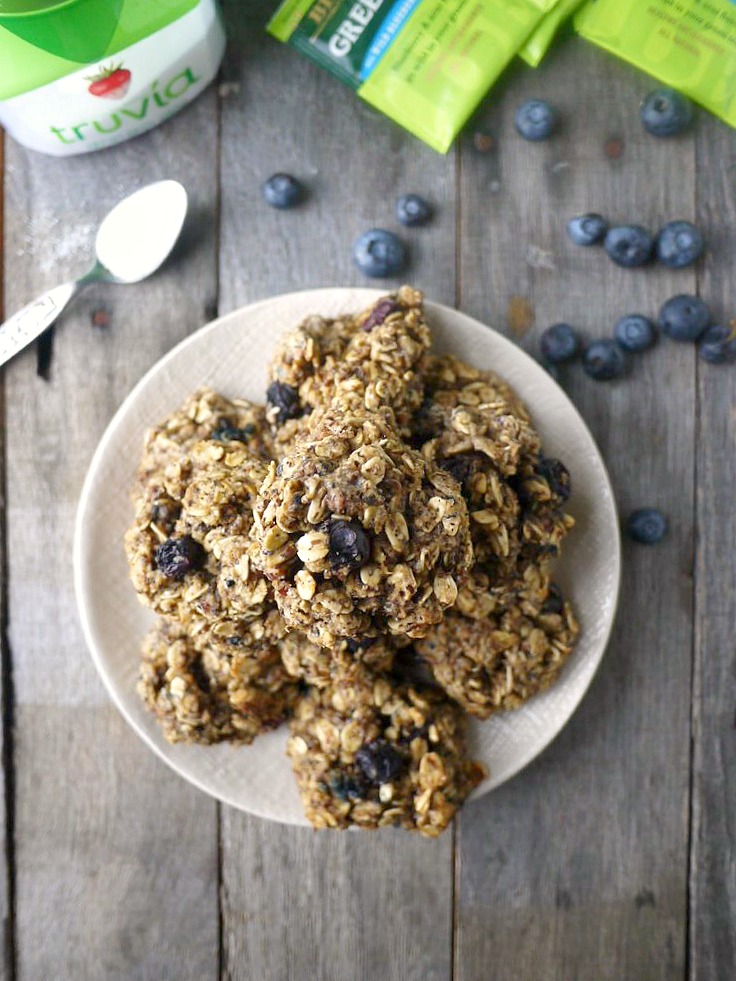 You all know that I like to bake with tea (remember those Bengal Spice Pear Muffins? I do!) so when I wanted to flavor up these cookies without the hassle of mixing spices I just opened a few Bigelow Tea bags and threw them into the mix. The only problem was deciding on the flavor…
Target had so many different options, and I was having the worst time deciding between chai cookies, orange spice cookies and lemon cookies. BUT, when I saw Blueberry and Acai flavored Bigelow tea, I just knew I had to make blueberry cookies. I considered blueberry muffins but it's like Cookie Monster took over my body and I was all "C is for cookie and cookie is for me!"
Blueberries (and strawberries, raspberries, blackberries) are my pregnancy friend – I'm a little obsessed right now. And so are these cookies. Thanks to some awesome ingredients, they are gluten-free, dairy-free and made without sugar. I know what you're thinking. But, do they taste good? YES!! The combo of the fresh berries plus the tea flavoring is kinda, sorta magical and they are just sweet enough without being overly sweet thanks to the Truvia and applesauce. #pregnancywin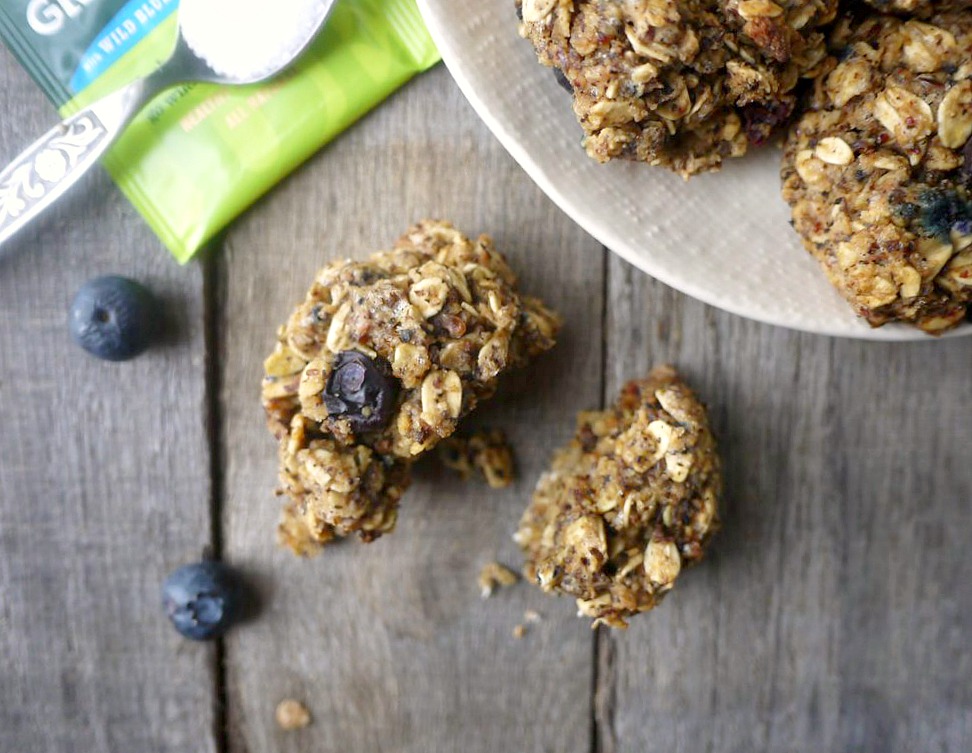 If you want to try out Bigelow tea in your cookies, you can download a $0.55 coupon for Bigelow tea at  The Coupon Book.
I've also got some savings for you on Truvia with these digital coupons:
1) Cartwheel CTA – Save 10% on your purchase of any package of Truvía® Natural Sweetener, Truvía® Baking Blend or Truvía® Brown Sugar Blend with Target Cartwheel. If you are not signed up, visit cartwheel.target.com or download the Cartwheel mobile app to join and start saving today!
2) 2-Pack Sample CTA – If you would like to try Truvía® Natural Sweetener before purchasing, please request your free sample at truvia.com/freesample today!
You're welcome. Now, let's eat some cookies.

Blueberry and Acai Tea Oat Cookies
My favorite part about these cookies is that you can make them in one bowl. Easy cleanup!
Author:
Healthy Recipe Ecstasy
Recipe type:
Dessert/Snack
Ingredients
¾ cup almond flour
¼ cup flaxseed meal
½ teaspoon kosher salt
½ teaspoon baking soda
1 tablespoon Blueberry and Acai Bigelow Tea (4 bags)
½ cup unsweetened applesauce
½ cup Truvia
1 large egg, lightly beaten
1 teaspoon vanilla extract
1½ cup old-fashioned oats
½ cup fresh blueberries
Instructions
Preheat the oven to 375 degrees F.
Sift together the dry ingredients in a large mixing bowl (almond flour through Truvia). Stir in the applesauce, egg and vanilla extract. Gently stir in the oats and blueberries with a wooden spoon.
Scoop about 1 tablespoon of cookie dough onto a parchment-lined baking-sheet, with about 1 inch of space in between each cookie. The dough should be firm enough to shape into a ball with your hands.
Bake in the oven for 13-14 minutes, until the edges are set and the center slightly soft. Let cool for at least 10 minutes on the baking-sheet before transferring to a cooling rack.
If you want to learn more about Truvia and Bigelow tea you can follow them here: