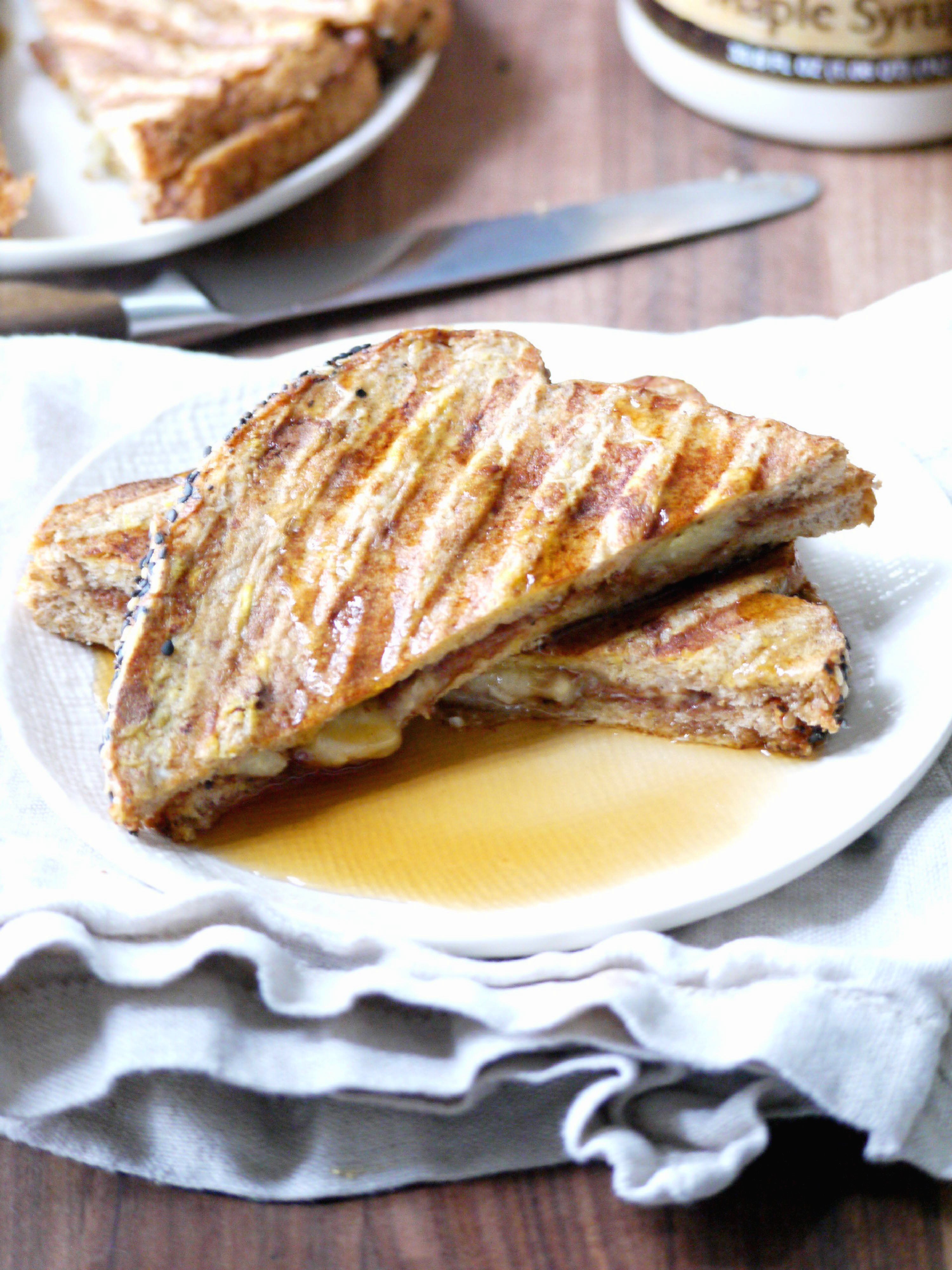 Before I began blogging, most of my cooking came from a big blue binder full of recipes that I had diligently collected from Cooking Light magazines. Every month, I would buy my Cooking Light magazine, read it cover to cover, and rip out all the recipes I wanted to try. Then, I would systematically add the recipes to my binder. Yes, the binder has labels and sections. Yes, I am totally anal and OCD. Yes, I'm a bit embarrassed to share this with the world.
But, times, they have changed my friends. First of all, I no longer have to buy Cooking Light mags. Nope, I get them for free. Just a little perk I get from being part of the Cooking Light Bloggers' Connection. I'm not bragging. Really, I'm not. Ok, just a little. 🙂 Second of all, I've been so busy that I haven't had time to add recipes to my binder in months (sad face). Third of all, when I do cook, I'm usually creating and testing my own recipes and all I can do is look longingly at the cookbooks, mags, and saved recipe pages piling up on my cookbook shelves. Yes, I have shelves designated to cooking literature.
This month, though, something happened. I was flipping through the latest Cooking Light mag, and I saw a recipe that looked so easy, healthy and simple that I just had to drop everything, clear my schedule, and get to cooking. It helped that I already had the ingredients on hand. The recipe was so fast that I went from magazine reading to face stuffing in like 15 minutes flat.
Hello yummy. I love the idea of making french toast in a panini press and adding maple, almond butter and bananas, which we all know belong together. "Theeeey belong, they belong, they belong together…." Anyone? I also love that the bread is dipped in almond milk, making it a dairy-free breakfast choice.
Don't get me wrong, I love all the time I spend creating recipes. But, every once in a while, it's nice to go into the kitchen, turn my brain off, and follow someone else's recipe that's already been written down, tested and photographed. If I had about 3 extra days in the week then I would spend those days doing nothing but cooking recipe after recipe from my cookbooks and magazines. Oh, and all the blogger recipes I've pinned from Pinterest. Those do nothing but taunt me.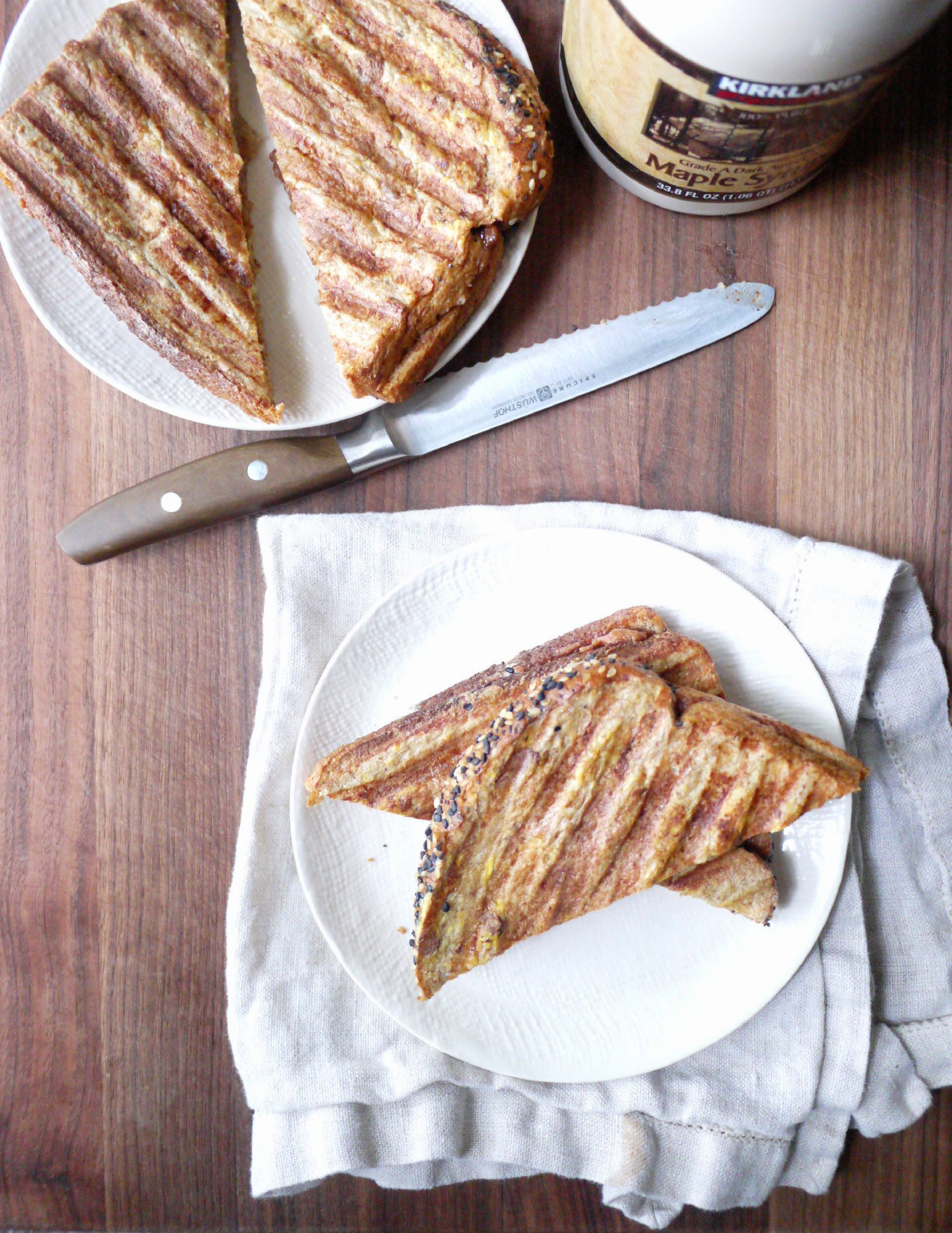 But, for now, I'll stick to this sweet and savory breakfast sandwich that fills my tummy with a whole bunch of healthy goodness.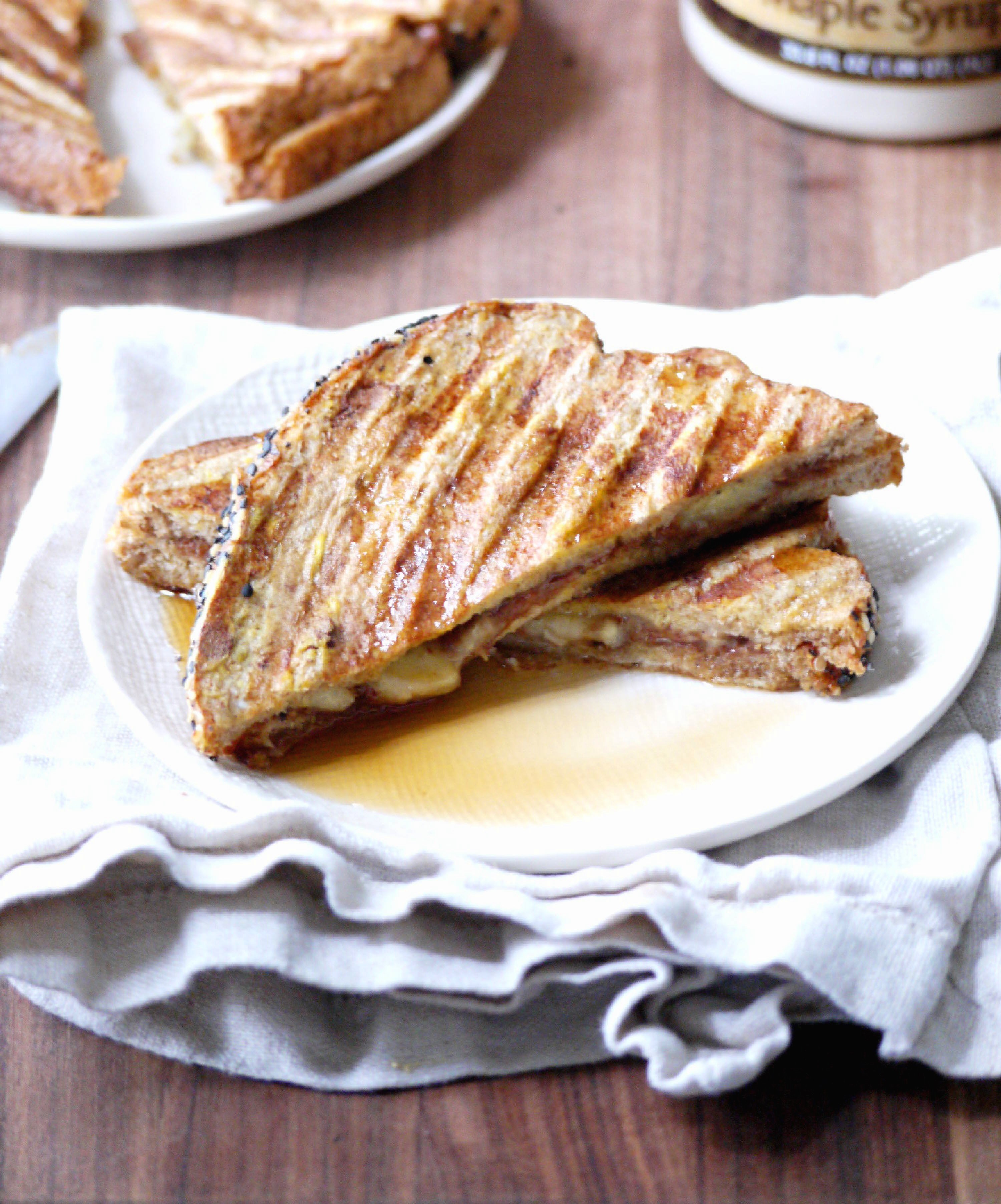 Banana Almond Butter French Toast Sandwiches with Maple Drizzle
This sandwich would seem to fall into the category of breakfast since it's technically French toast. But, seeing as how the bread has been perfectly pressed into a panini sandwich, it works just as well for lunch or a snack on the run.
Author:
Healthy Recipe Ecstasy (Barely Adapted from Cooking Light)
Ingredients
2 large eggs
¼ cup unsweetened almond milk
2 teaspoons vanilla extract
¼ teaspoon ground cinnamon
2 tablespoons almond butter
4 teaspoons maple syrup, plus more for drizzling
1 large banana
4 slices multigrain bread (or gluten-free bread if you have gluten issues)
Instructions
Crack the eggs into a shallow bowl. Add almond milk, vanilla extract, and cinnamon; stir with a whisk to combine.
Combine almond butter and maple syrup in a small bowl. Cut the banana into thin slices.
Spread the almond butter mixture evenly across two of the bread slices. Top those bread slices with the banana pieces. Place the remaining two bread slices over the banana pieces, sandwiching the almond butter and bananas inside.
Heat a panini press to 425° or high heat. Dip the sandwiches into the egg mixture, and let excess drip off. Lightly coat grill plates of panini press with cooking spray, if needed. Arrange sandwiches on press. Close panini press, pushing down gently to flatten. Cook 3 to 4 minutes or until sandwiches are browned on the outside and hot in the center.
Place sandwiches on a cutting board. Cut in half diagonally. Drizzle with maple syrup and serve immediately.