So, I'm a little off schedule. Ever since we got back from Paris, I've been alternately getting up really early and sleeping really late and spending pretty much every waking minute lounging on the couch catching up on my soaps. I guess that's what happens when you spend a weekend partying in Savannah, then head almost immediately overseas to leisurely eat bread and cheese and drink wine, and, then, while overseas catch a horrible, disgusting cold. I won't go into detail about the cold, but I don't think I've ever gone through so many tissues and cough drops.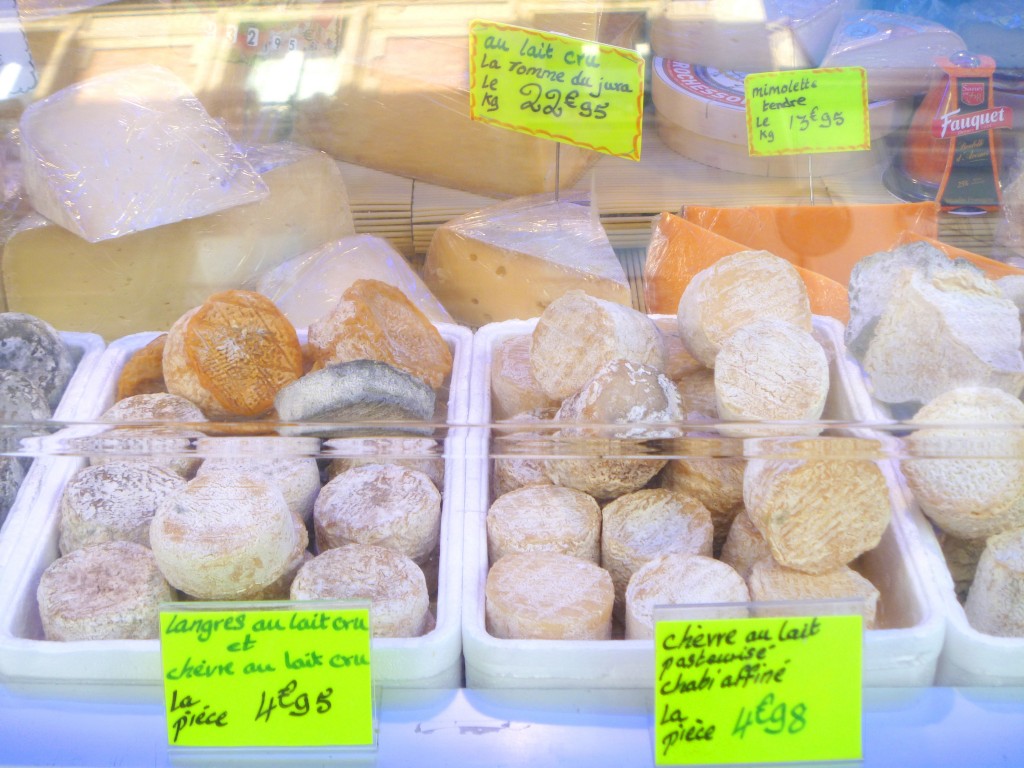 In addition to being behind schedule in life, I'm also behind schedule on my blog. I meant to post this while I was still in Paris, but, like I said, I was a little busy with the bread, cheese and wine. Oh, and my cooking classes, which, funnily enough, also involved bread, cheese and wine. <– not complaining. 🙂 For those of you who follow me on the big 3 – Instagram, Twitter and Facebook – you may have already seen a little bit about my cooking class exploits. If you don't follow me on the big 3, then, how do I say this politely…? GET ON IT! I mean, please follow me. Please be my friend. 🙂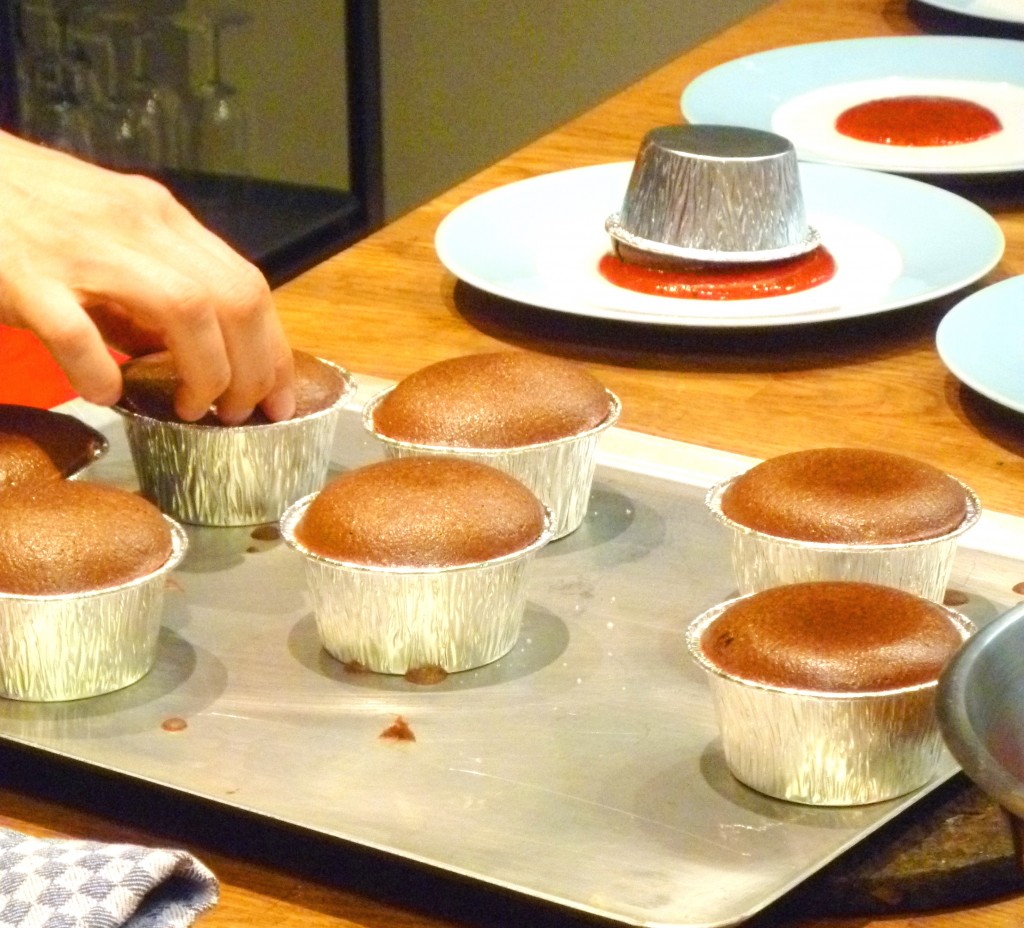 But, whether you follow me or not, I have a present for you today – the recipe for the chocolate lava cake I posted on Instagram last week. You're welcome. Let me be clear, this is no ordinary chocolate lava cake. According to my cooking class teacher, Chef Constance (who was 8 months pregnant and about to take her 6-week pre-labor leave from work to rest and get ready for the baby – hello French healthcare!), this is a "real" chocolate lava cake. None of that fake chocolate-y volcano ooze. This lava comes from just the right ratio of ingredients and the perfect amount of time in the oven. Timing is of the essence in French cooking and it makes a difference. The cake was sooo chocolate-y and gooey. And the strawberry coulis was the perfect fresh compliment.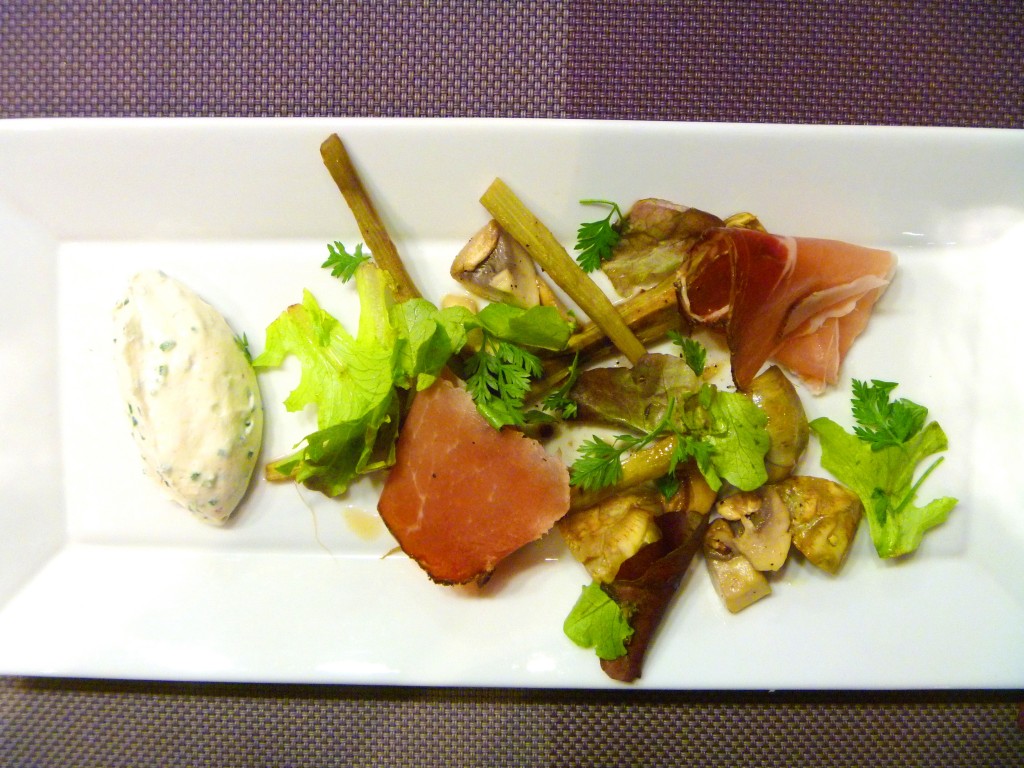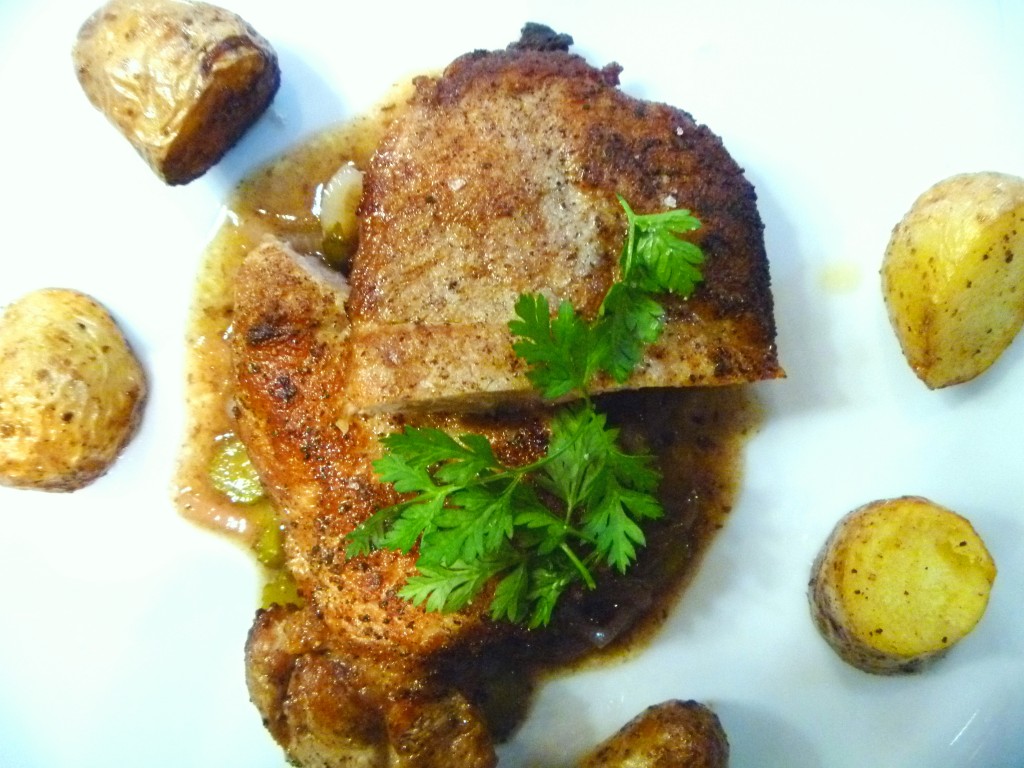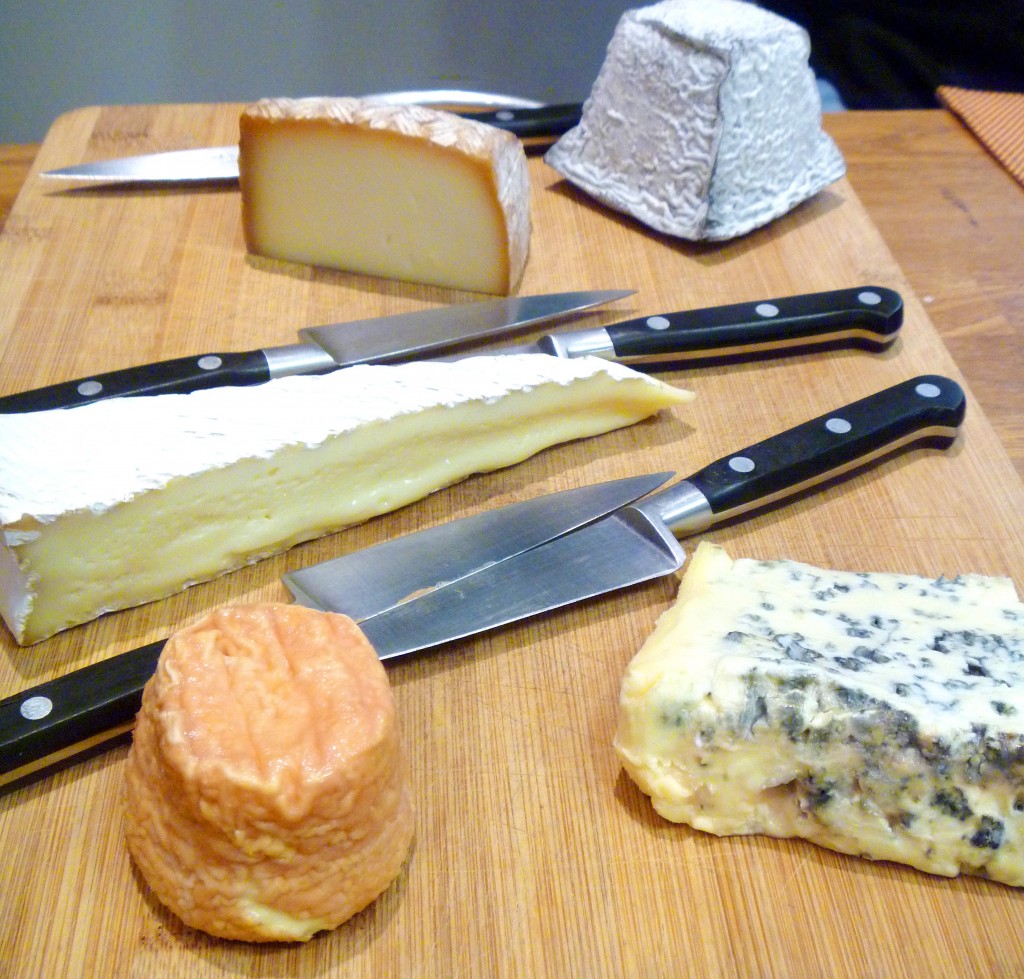 Along with the chocolate lava cake, we made an artichoke salad with ham and chive ricotta (and we cut and peeled the artichoke ourselves – maybe one of the hardest things I've ever done), a pork rib with cornichon mustard sauce and roasted potatoes, and, of course, the requisite cheese plate. Twist my arm, why don't you. We picked up most of the ingredients at the markets down the street. First stop, boulangerie for the bread, next stop, fromagerie for the cheese, third stop, boucherie for the meat, and finally, a vegetable market for all the beautiful veggies. If only someone paid me to pick food out at the market and cook it….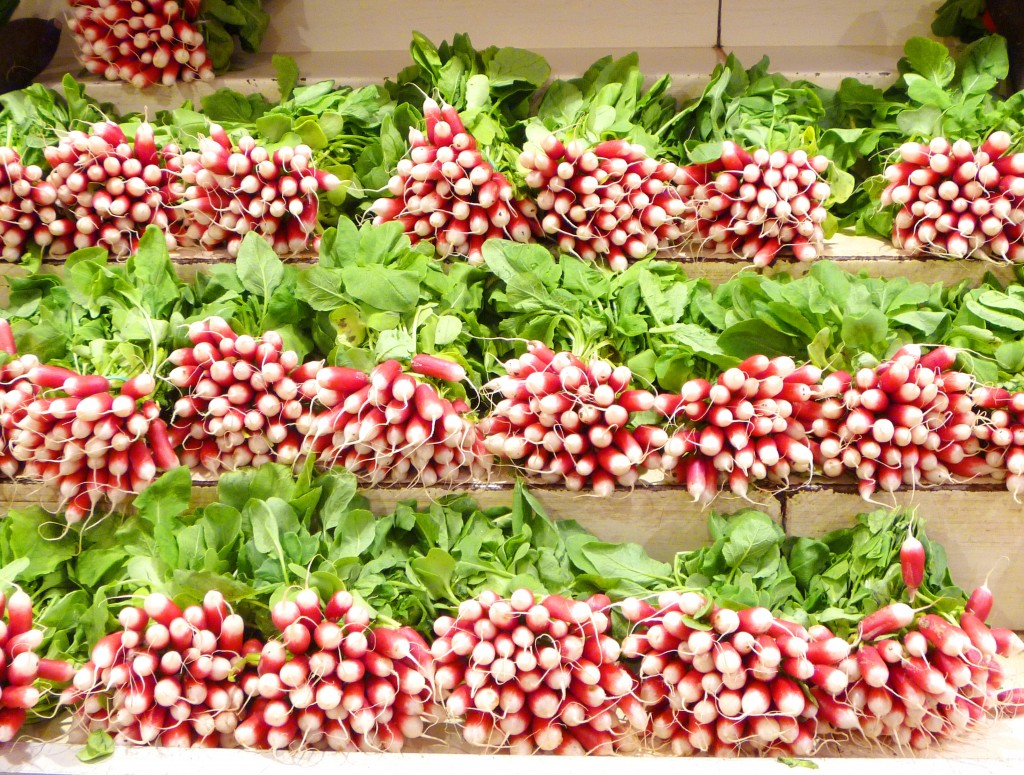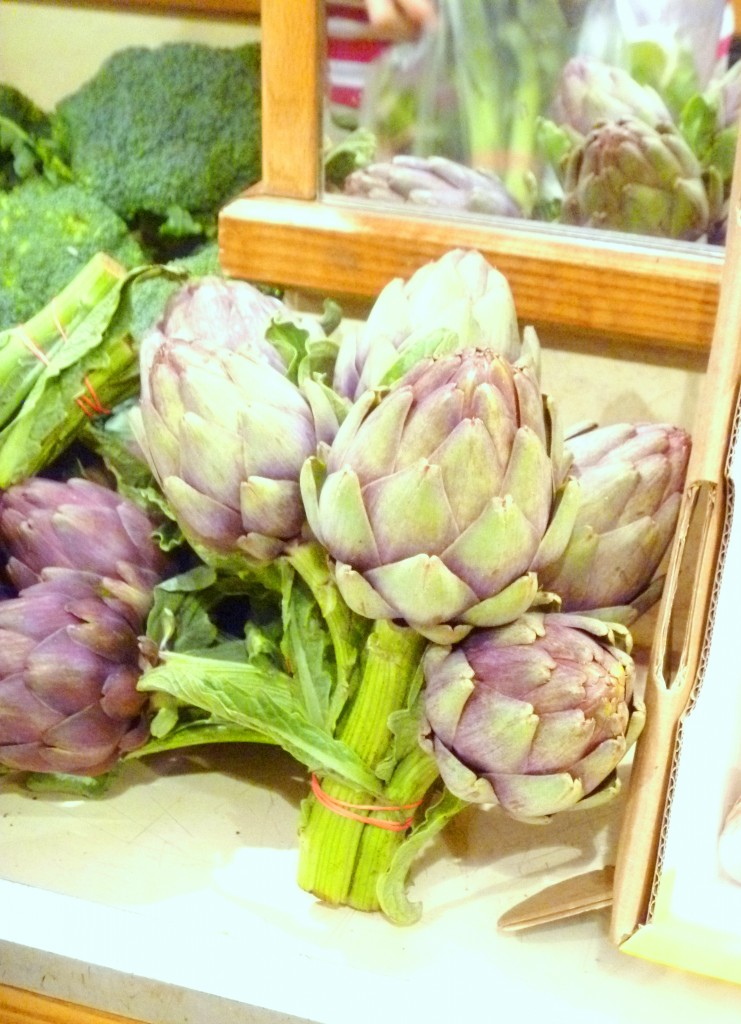 The next day, I attended a French bread making class where we made baguettes, brioche and fougasse which is like a French version of focaccia. There was flour mixing, kneading, rolling, slamming dough on the table. After that, I didn't feel so bad for not exercising much during my trip – what an arm workout.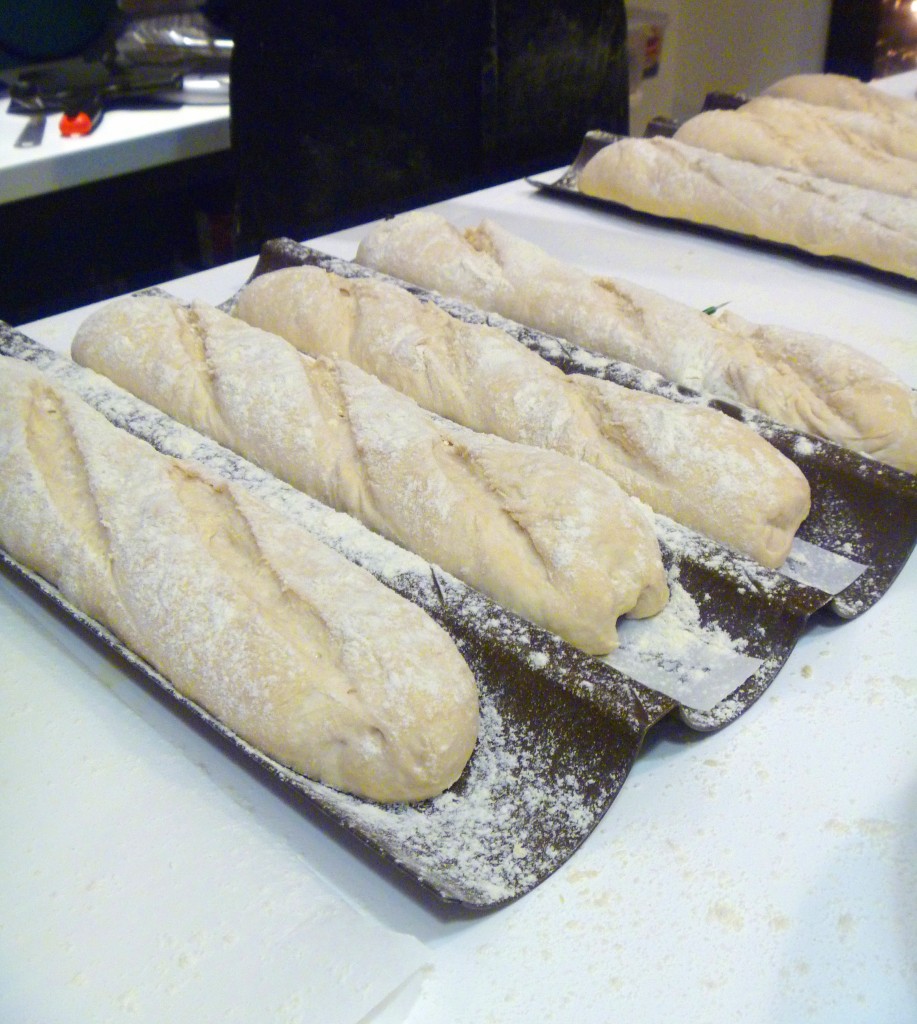 I wish we were in Paris longer (and I had more money) so I could have taken more cooking classes. I seriously could have spent all day there just watching, learning, cooking, EATING. Except for the artichoke thing….that was hard.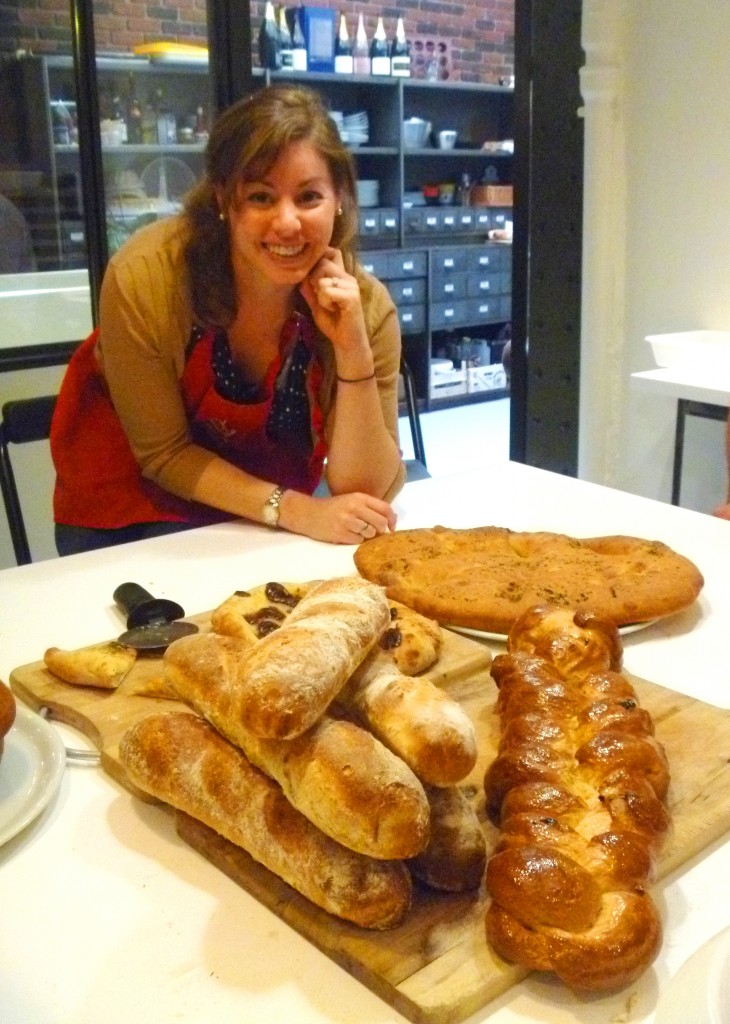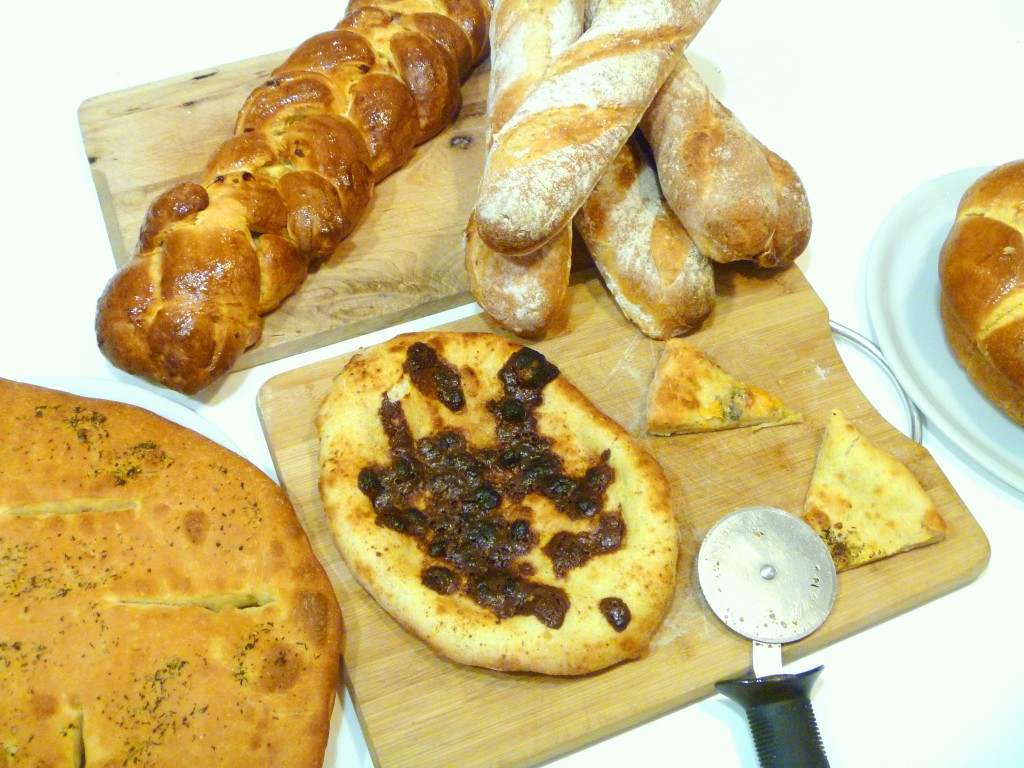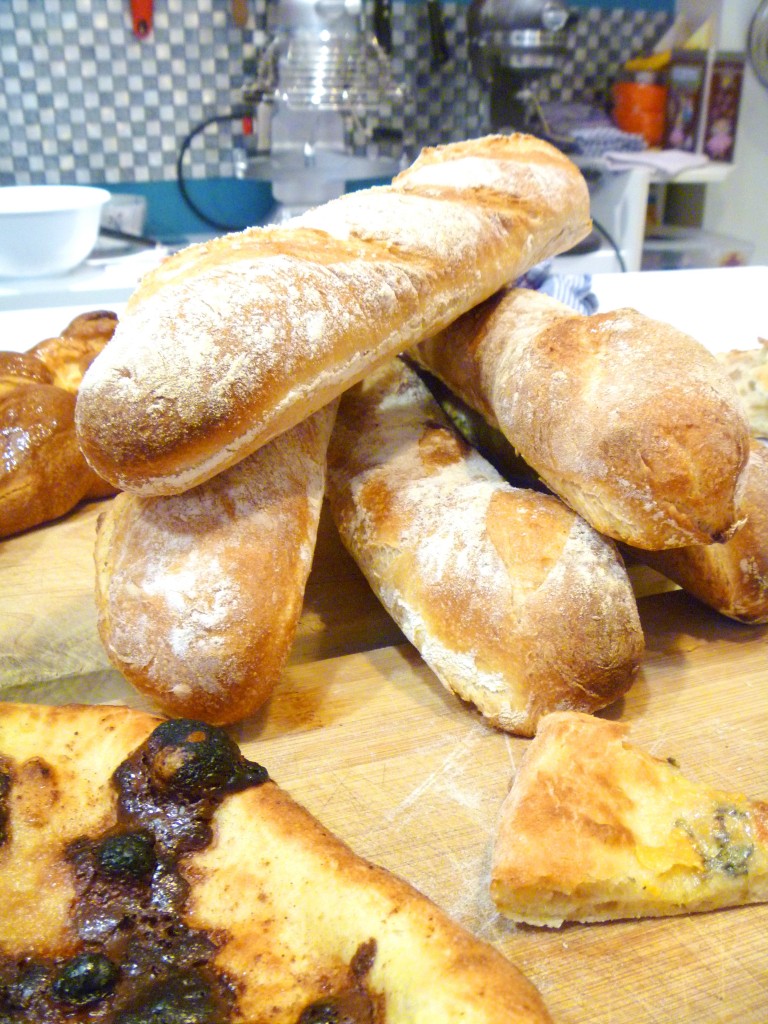 Fortunately, while I couldn't take home all the bread we made, I did take home the recipes, a little bit of knowledge and moutarde de meaux which is a super strong and super delish French mustard. It's also topped with wax and a cork instead of a regular lid which makes it just a little hard to open. Convenience isn't as important to the French as it is to Americans, but that's what makes everything over there taste better and fresher (except the Mexican food. NOT. GOOD.) French food is revered. And this cake is serious. Seriously amazing. Qu'ils mangent du gateau (my poor translation for "Let Them Eat Cake!")
Moelleux au chocolat (Chocolate Lava Cake)
Author:
Healthy Recipe Ecstasy
Ingredients
6 ounces light brown sugar
6 ounces butter, plus more for the mold
6 ounces good dark chocolate (70%)
6 eggs
3 ounces all-purpose flour, plus more for the mold
3 cups strawberries, hulled and quartered
Sugar, to taste
Instructions
Slowly melt the chocolate and butter over a double boiler until smooth. Do not burn the chocolate.
Mix the flour and the sugar in a large bowl. Beat the eggs.
Add the eggs to the melted chocolate. Mix well. Add the flour mixture. Mix well.
Butter and flour the molds (use aluminum cups or ramekins). Distribute the batter evenly among the molds and let them rest in the fridge for 1-2 hours. They are good for up to 3 days in the fridge.
Heat the oven to 350 degrees F. Put the molds in the oven and cook for 10 minutes. Let rest for 3 minutes and then invert each mold onto a small plate.
Serve with the strawberry coulis. To make the coulis, add the strawberries and sugar to taste to a food processor or blender. Process until smooth. Bon Appetit!